THE MOHAWK VALLEY DYGERTS

              AND ALLIED FAMILIES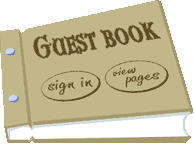 Palatines To America.....

Darci's Place of Origins.....

New York Cem. Records Online...

The American Revolution.....

Visit My Webpage          

On Family Treemaker's Website........





The Genealogy Home Page...


Higginson Book Company....  



"PALATINE GERMANS TO AMERICA 1709"

        A generation goes and a generation comes, but the earth remains forever

  Also, the sun rises and the sun sets, and hastening to its place it rises there again.

                Blowing toward the south, then turning toward the north, the wind                            continues swirling along, and on its circular courses the wind returns



       All the rivers flow into the sea, yet the sea is not full

         To the place where the rivers flow, there they will flow again
                      All things are wearisome ; man is not able to tell it.

                                The eye is not satisfied with seeing,


nor is the ear filled with hearing. That which has been is that which will be,


and that which has been done is that which will be done again,




So there is nothing new under the sun.














Ecclesiastes 1: 4-9












      DYGERT FAMILY ALBUM

PIC 1- author's Grandfather Dygert

PIC 2- author's Grandmother Dygert

PIC 3- author's Father

PIC 4- author's Mother

PIC 5- Website author

PIC 6  Website author,"a little older"

PIC 7  author's Sister, in memory of

PIC 8  author's Sister, in memory of

PIC 9 author's Wife and Daughter

          Worner Deichert was a resident of the tiny village of ( Hüttengesäß), Huettengesaess in the parish of Langenselbold, located northeast of Frankfort about 20km, in the " Vogelsberg " region. The old churchbooks at Langenselbold record the marriage of the emigrant Worner as such

:

        " Worner Deichert, son of Hans Deichert of (Hüttengesäß), Huettengesaess, was married on January 16, 1690 to Anna Catharina Ahl, daughter of Valentin Ahl ".

          The children of this couple were registered in the registers of Langenselbold prior to their emigration to America in 1709.





   In 1709 Werner Deichert, Hunter list # 130, was recorded with wife Anna Catharina Ahl, their children as Johann Peter, Elisabetha, Severinus, Anna Sabina, Anna Margaretha, and Ottilia aboard the ship  " James and Elizabeth ". An immigrant named Johann Christian Gerlach, Hunter list # 231, was appointed listmaster and the ship was Captained by Henry Gravener, sailing from London, England on Dec. 24, 1709 and arriving in New York on June 16, 1710
          I'm willing to share what information I have and hopefully connect new family members in the process. Any help on this project would be greatly appreciated.    Clint Dygert

A HISTORY OF WARNER DYGERT

   TO AMERICA IN 1709 - 1710

SGT. PETER H. DYGERT

REVOLUTIONARY WAR

THE BATTLE OF ORISKANY

        AUGUST 6, 1777

DYGERT  FAMILY IN THE REVOLUTIONARY WAR